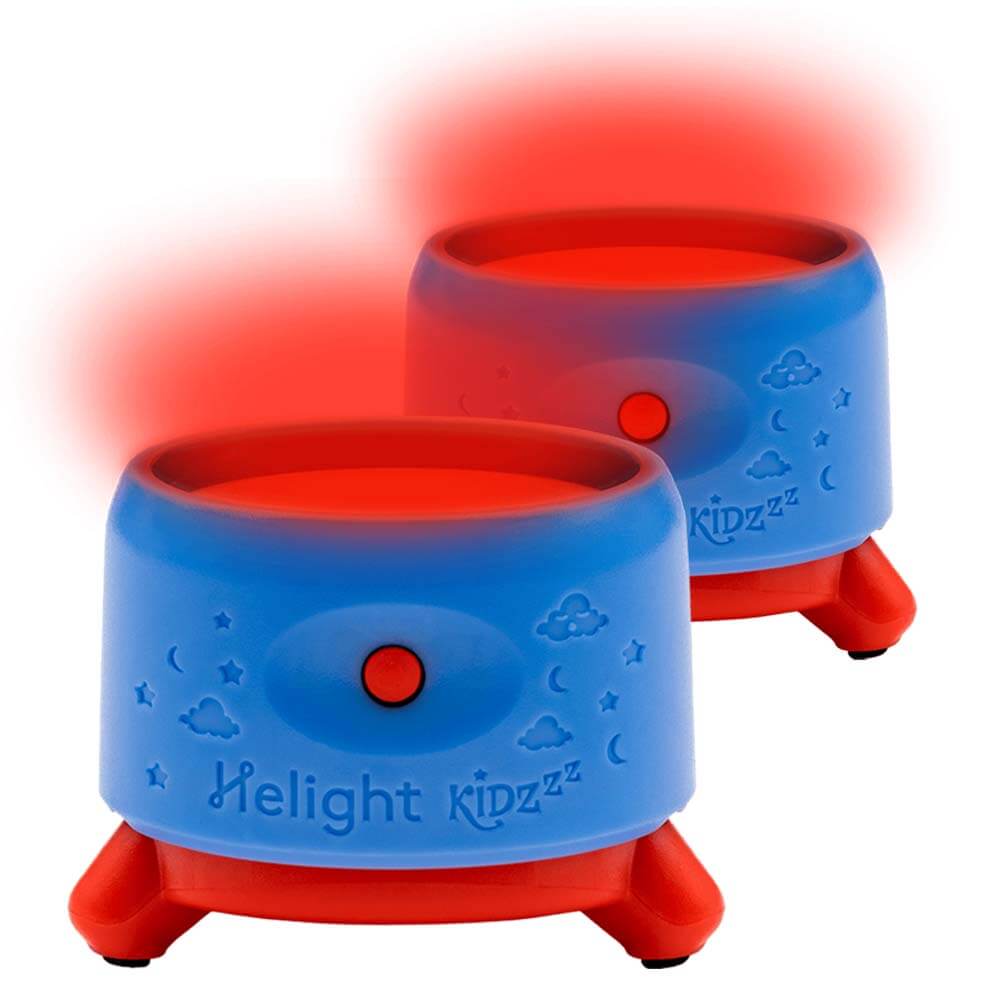 Helight Kidzzz x2
Trusted By Sleep Doctors and Pro Athletes
Pure 630nm Red Light Patented Protocol
Scientifically Based & Inspired by NASA
Award Winning Technology
100% Safe & Natural
High Capacity USB Rechargeable Battery
Portable & Travel Friendly
No Subscription or App Required
2 Year Manufacturer Warranty
60 Night Money Back Guarantee
Same proven technology
Adapted for children
Following the success of Helight Sleep, and after countless testimonials from parents, Helight has adapted their award winning patented sleep aid device with children and infants in mind. Helight Kidzzz help children and infants sleep better. Aside from the biological effect it triggers, this patented device also creates a playful and fun ritual that eases bedtime.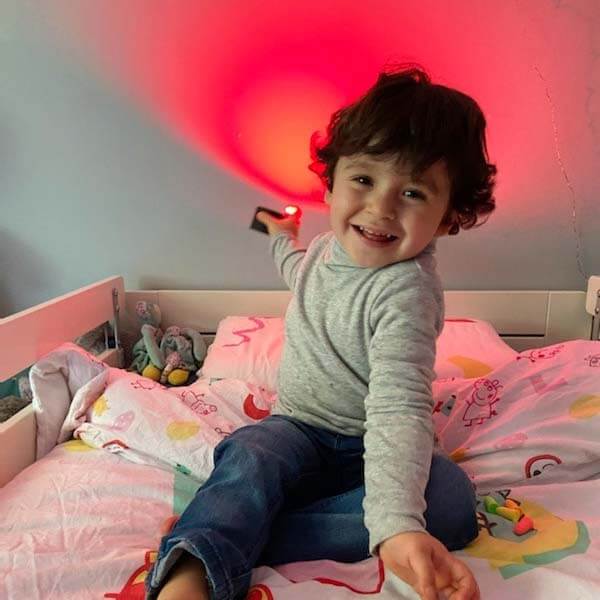 Happy moms testimony
TPL MOMS
"It transformed my relationship with the night and that of some dear people around me."
Happy moms testimony
MAMAN CAFÉINE
"I tested this lamp with baby (success) and also with my son who is very restless in the evening during sleep! One word: WOW!"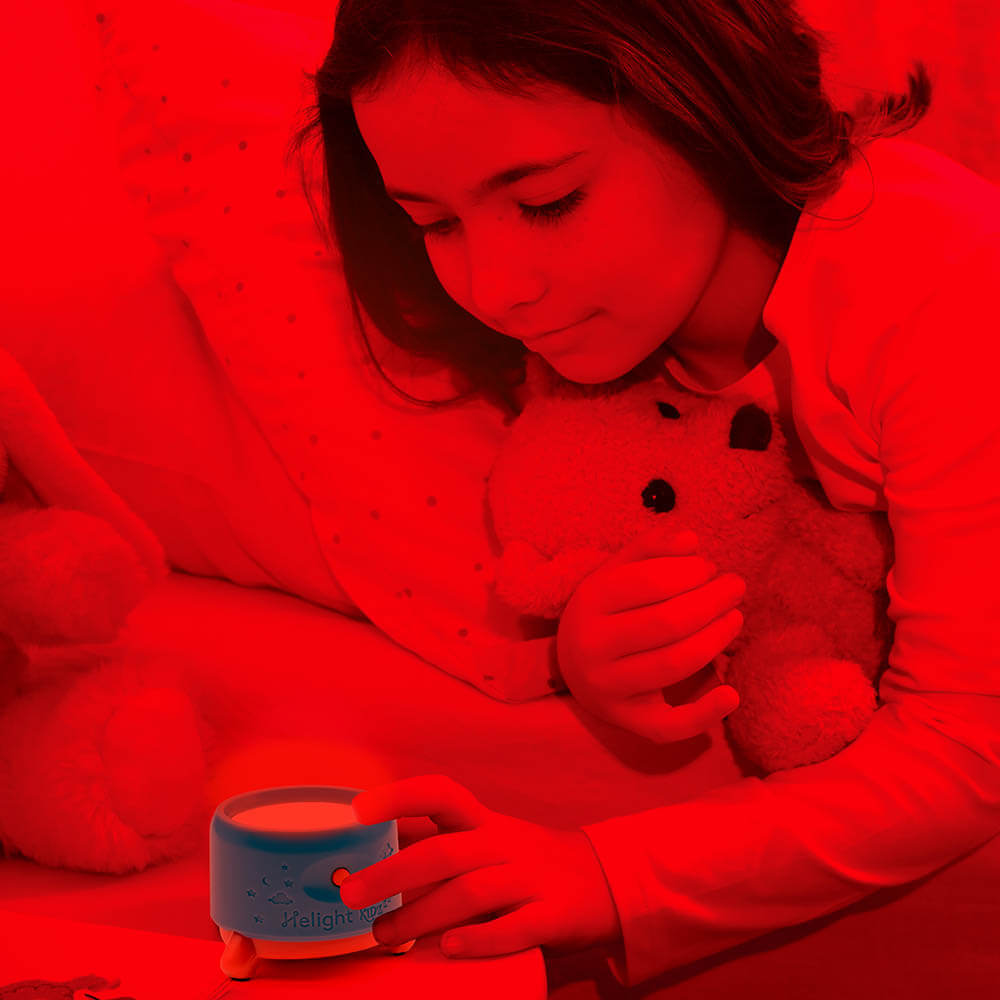 A new frontier in sleep aid
In her book entitled "Le Sommeil du Jeune Enfant" (translation: A child's Sleep)", Héloïse Junier, psychology doctor, emphasizes the importance of red light for sleep. Studies even highlight a potentially protective role of the red component of the spectrum on melatonin secretion. According to Junier, it would be better to expose your child to warm artificial light rather than sunlight. Helight Sleep emits red light at 630 nanometers and promotes sleep, just like the natural light of the sun when it sets.